Quick and Simple DIY Fire Starters for an Easier Camping Adventure
Lint Carton Fire Pods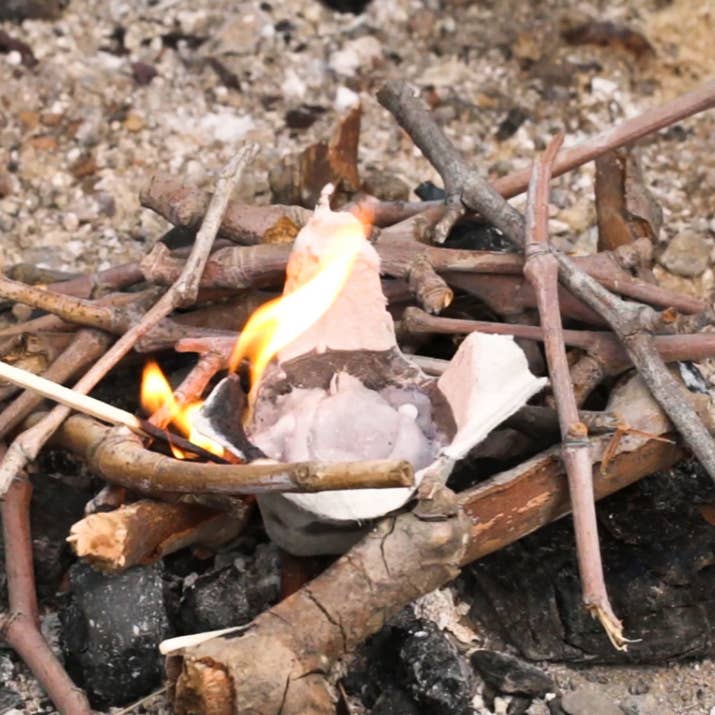 Supplies:
* Candles, or any wax
* Paper egg carton
* Laundry lint
* Scissors or box cutter
Instructions:
# Melt any leftover candles or wax available.
# In a egg carton (it has to be paper), place a cotton ball amount of lint into each pod.
# Pour in melted wax until lint is fully submerged.
# Let it dry and then cut each pod.
# Light the edge on fire and place it in the fire pit.